"We've also rolled out additional payment options like Afterpay, which has been scaled to all stores in the US and is delivering an 80% increase in average order value for in-store transactions."
President and CEO, Levi's Strauss & Co.
Levi's Earnings Conference Call Jan 2021
Our shoppers.

Your stores. Win-win.
Capture the growing demand from shoppers who want to use Clearpay everywhere.
75%
Nearly 75% of Afterpay transactions in-store are new customers for those retailers.
72%
Afterpay omnichannel shoppers spend 72% MORE per transaction than online shoppers
48%
Afterpay omnichannel shoppers shop 48% MORE frequently than online shoppers
Go after the good stuff, online or IRL.
Ready to up to your game?
How it works for shoppers.
Simple: It's the simplest check-out experience in the category.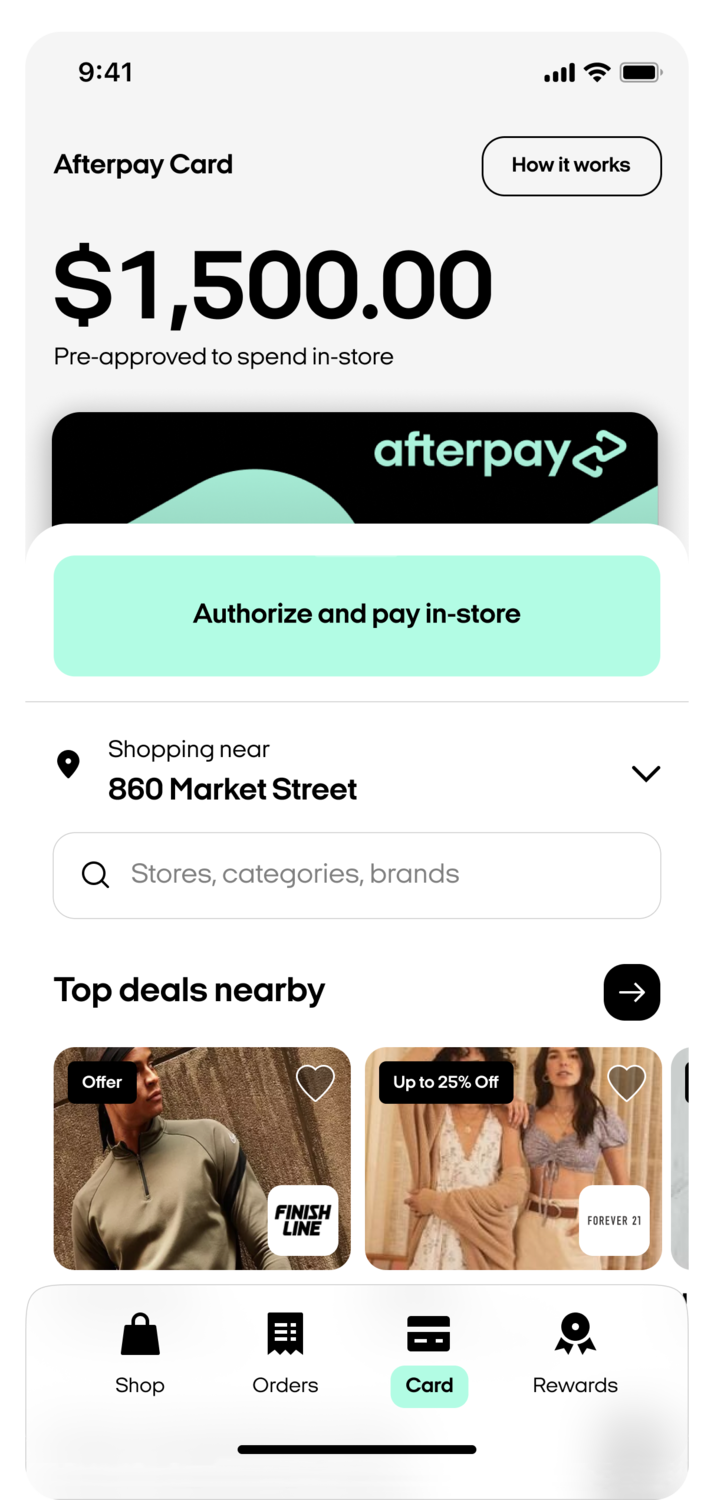 1
App it
Shoppers visit the app to see how much they can spend at your store. Our transparent spending limits mean no sale is left behind because they know exactly what's up at checkout.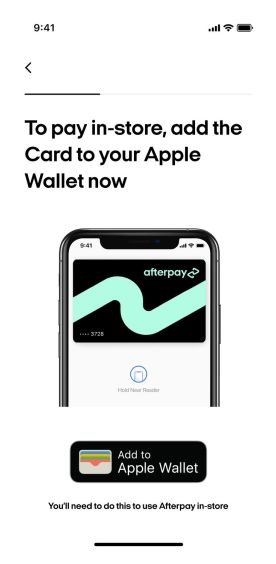 2
Tap it
Shoppers tap their Afterpay Card to purchase. Just like Apple or Google, a tap is all it takes.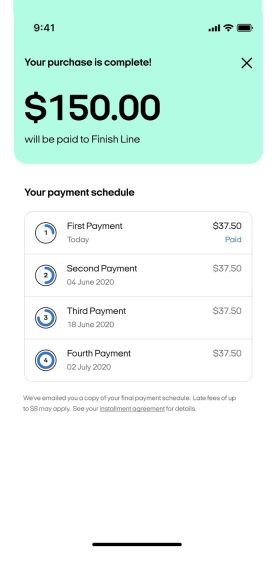 3
Own it
Shoppers take it home that day. Pay over time, interest-free. They've got 6 weeks to complete their interest-free payments.
Partnering with us has benefits.
A marketing engine that drives foot traffic.
From our digital store finder to our social channels, we're activating our base at scale and driving them to your stores.
A powerful playbook that brings in results.
From our partnerships with major store centers to our visual merchandising library, you'll see lift.
Impactful training that preps your teams.
We provide teams with the tools to succeed and get the most out Afterpay.
Launch Afterpay
In-Store.
By offering Afterpay in-store, you're giving customers the opportunity of taking their purchase home today with the flexibility to pay in 4 installments over 6 weeks.
Ready to boost your business?