Monthly Payments
Get more from Afterpay with monthly payments. Now you can choose to shop big-ticket items on your list and pay over 6 or 12 months.* Your wallet, your move.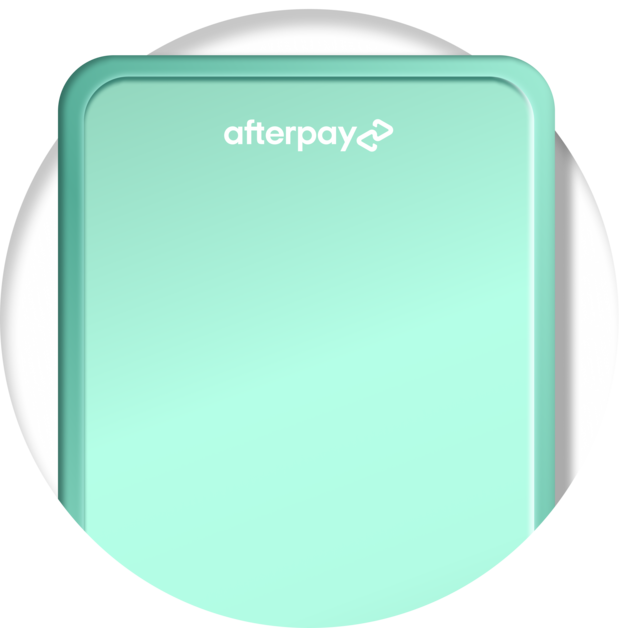 Choose to pay over 6 or 12 months.
Perfect for big-ticket items
Available on purchases over $400.†
Know what you will pay monthly
No hidden costs – ever. Zero late fees.
1. Shop select stores online
Pick Pay Monthly at checkout.
See the interest upfront.
Pay monthly at these top brands.
Check back often for more places to shop.
Got questions? We've got you covered.
The term APR (Annual Percentage Rate) is the yearly cost to borrow. Pay Monthly is a simple interest loan with no late fees or an origination fee. The interest accrues daily based on the outstanding principal balance. Please refer to the Truth In Lending Disclosure in the Loan Agreement that will outline the total financial charge.
Afterpay uses several different factors like your consumer credit report to determine eligibility. Afterpay also uses non-traditional factors, like your repayment history with our Pay in 4 product offering. Your repayment history is useful data to determine your creditworthiness.
---
The Pay Monthly option is available to customers in the U.S, excluding customers in West Virginia, New Mexico, Nevada and Hawaii, and offered at select Afterpay merchants online. Afterpay will continue to roll out this service to more retailers over the next few weeks.
---
The APR is formulated by several different factors. To determine your creditworthiness we look at information obtained from your credit profile to past payment history with us at Afterpay!
---
*You must be over 18, a resident of the U.S. and meet additional eligibility criteria to qualify. Loans through the Afterpay Pay Monthly program are underwritten and issued by First Electronic Bank, Member FDIC. A down payment may be required. APRs range from 0% to 35.99%, depending on eligibility. As an example, a 12 month $1,000 loan with 21% APR would have 11 monthly payments of $93.11 and 1 payment of $93.19 for a total payment of $1,117.40. Loans are subject to credit check and approval and are not available to residents of Hawaii, New Mexico, West Virginia and Nevada. Valid debit card, accessible credit report and acceptance of final terms required to apply. Estimated payment amounts shown on product pages exclude taxes and shipping charges, which are added at checkout. Click
here
for complete terms.
†Amount may vary by merchant.