Afterpay is committed to putting you in control of your finances.
We help you manage your spending by offering:
Flexible Payments
Reschedule your payments by up to 5 days, 3 times a year, or pay off outstanding balances ahead of time.
Control
Track your payments and check your estimated spend limit in the Afterpay app or on our website.
Support
Our Financial Hardship Policy has been with us from the very beginning because we understand that your circumstances may change.
To keep us focused on this mission, we have 4 guiding principles: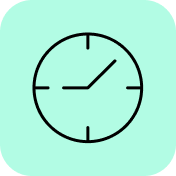 Take it slow
Afterpay makes sure you only ever spend what you can afford to pay back. That's why we require the first payment upfront, and set sensible initial spending limits that increase gradually over time.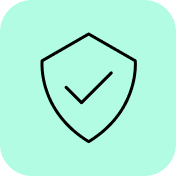 Keep Afterpay free
When customers use Afterpay there is never any interest or extra charges as long as they pay on time. Afterpay makes money by charging merchants, not customers–this is our promise to you.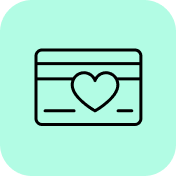 Late payments are bad business
We will only charge a late fee if customers miss a payment. But first, we will do everything we can to help you avoid this, by sending reminders leading up to the payment due date and an alert after a payment has failed.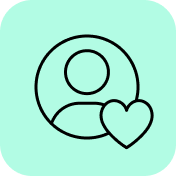 Happy customers make even more happy customers
Satisfied customers become return customers, who go on to recommend Afterpay to others, giving more retailers the confidence to offer Afterpay.
FAQ


How do I make payments with Afterpay?
Your payments will automatically be debited from your account. Just head to the app or log in online and enter the details of your preferred payment method under "Add a payment method" in the "Billings" section of "My Account"
When you have an installment due, we will notify you beforehand so that you can make sure that there is enough in your account for that payment. We do the rest.
Alternatively, you can always make payments early by selecting the "PAY NOW" button in the app or online in your account. You can then enter your card details manually. If you want to make this your preferred payment method, select "Store my card". If not, make sure to untick this option before logging out.
What happens if I don't pay on time?
Afterpay is committed to helping you stick to your repayment plan and manage your spending responsibly. That's why we consider every purchase application before we approve that purchase. And that's why we always send you reminders when a payment is due.
If you are facing hardship, we have a hardship policy that allows us to work with you to get you back on track.
As soon as you miss a payment, we will immediately stop you from making any further purchases with Afterpay. This is because of our commitment to the high standards we set ourselves for responsible spending.
A late fee may be charged when an installment for an order is not paid after the applicable grace period (usually 10 days unless otherwise noted on your payment schedule). We will only ever charge one late fee per installment and the total amount of late fees charged on an order will never exceed 25% of your initial order value.


Have more questions about how Afterpay works?
For more details about how Afterpay works, please visit our Help Center.