Brand Summary
The Brandmark
Full Color
There are copies of the brandmark in various file formats in the brand assets pack. If you need a different format, let us know.

Monochrome
There are two alternative versions - Black and white color ways.

Minimum size

Logo only

Clearspace
It is important to leave space to breathe. Use white or neutral backgrounds.

An exception to this is when sitting alongside the price breakdown.
Installments by Afterpay
Two lockups are available - landscape and portrait versions. Can be used in color, black or white alternative versions.


Do's and Don'ts
How to use the Afterpay Brandmark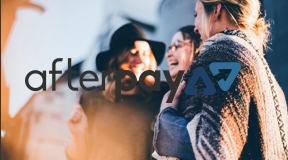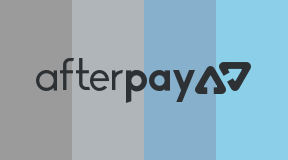 Don't use the full color version on dark color backgrounds, or any other colors that are close to the brandmark colors.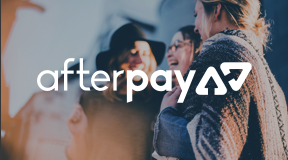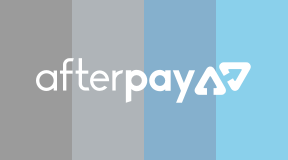 Do use the reverse version on dark brandmark colors instead.

Don't rotate, bend, crop or distort the brandmark.


Don't recolor, redraw, or alter the brandmark in any way.

Don't add embellishments, drop shadows, embossing or other effects.
Color Breakdowns
Take a look at Afterpay's primary colors
Our font
Raleway
ABCDEFGHIJKLMNOPQRSTUVWXYZ
abcdefghijklmnopqrstuvwxyz
1234567890
Raleway (heavy) - Header Font
ABCDEFGHIJKLMNOPQRSTUVWXYZ
abcdefghijklmnopqrstuvwxyz
1234567890
Raleway (regular) - Body Copy
What we say
Overview
Installments by Afterpay allows you to purchase in four equal installments, due every 2 weeks. For example, if you purchase an item for $200, you pay 4 installments of $50. There is no additional cost to use Installments by Afterpay as long as you pay on time. All of your payments are interest-free and you will receive your order right away.
We are customer centric
Afterpay is a unique service which was founded to champion the customer's best interests when it comes to making retail purchases.
We are a budgeting tool
Splitting payments into 4 equal installments. You pay nothing extra when you pay on time, according to your payment schedule. It is easy to view orders and payment schedules on afterpay.com to manage all budgets. 
We are a shopping platform
Afterpay is a lifestyle product which makes shopping more convenient. Enabling you to get the things you want when you want them, while managing payments over time.
We are a new way to shop
Afterpay gives shoppers the flexiblity they want to manage their budgets.
We encourage responsible spending
We send payment reminders — communicating via SMS and email prior to payments becoming due. Installments by Afterpay helps customers pay on time.

Installments by Afterpay benefits from customers paying off their orders full and in time. Afterpay applies personal order and account limits — they start low and increase as repayment history with Afterpay is positive.