"By adding Afterpay to our other payment options, we're able to provide a more customized shopping experience, give our customers additional convenience and control and reach a younger demographic who may not have been able to shop with us before."

John Strain, Chief Digital and Technology Officer, Gap Inc.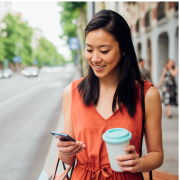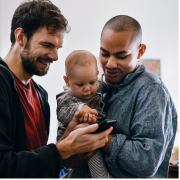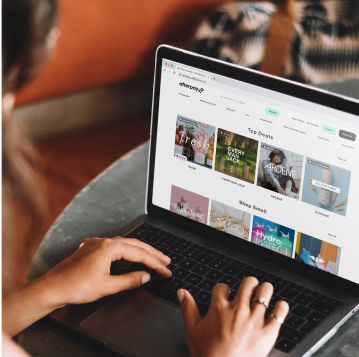 Connect with the world's best shoppers.
We put our customers first. No application fees mean more people prefer Afterpay over any other buy now pay later service in Australia.
3.6M
That's the total number of customers who are shopping with Afterpay in Australia and New Zealand.
64x
Our top 10% of Australian and New Zealand customers use Afterpay more than 64 times per year.
1M
How many daily global referrals we send to merchants from our Shop Directory
Go after the good stuff, online or IRL.
Partnering with us has benefits.
Let your customer pay better
Without Afterpay, 57% of customers now say that they would have looked for another store that did have Afterpay or not purchased.
Increase Average Order Value
Afterpay lets customers get what they want, when they want it, increasing average order value by up to 18%.
85% of our Australian customers discovered a new merchant in the last six months
Here's how Afterpay works.
1
Your customer gets the app and can shop their favorite brands, instantly.
2
Customers see their installments and choose Afterpay as their payment method.
3
Shopping in stores: they'll set up the Afterpay card by logging into their account, adding it to their digital wallet, and tapping to pay.
4
They'll make the first of 4 payments now. And pay the rest over 6 weeks.
How Afterpay works for you.
Get paid upfront
You'll get paid within days for purchases made with Afterpay.
Minimize your risk
We take on the risk, including fraud and customer late payments. So you can focus on growing your business.
Receive daily settlement reports
Get access to transactional information that you can use to reconcile or verify orders.
Interested in how your customers use Afterpay? Visit the 'How it Works' page.
Take part in our many merchant-exclusive events.
Some of our 75k+ partners share their success from a recent Afterpay Day Sale.
new customers

"It's a fantastic way of driving sales when shopping intent is high and adds a key shopping event into the first half of the year when large sale events are less frequent."

in referrals

"As a UK born business, we are always seeking to improve our relevancy in every market we operate in. Participating in an event Australian customers love helps us improve our knowledge and increase our reach in the Australian market."

in sales

"We participate in the Afterpay Day Sale to maximise the exposure opportunity, reach new customers and also benefit from the increased hype that is beginning to build around each sales period."

in sales

"We were unsure how we would perform during the two day event, however we were absolutely ecstatic with the results—we will most definitely be including Afterpay Day within our online promotional activities for FY22 and beyond."

increase in sales targets

"Like Cyber Weekend and Boxing Day, the Afterpay Day sale has fast become a key bi-annual shopping moment in its own right. Consumers expect businesses to participate as they know that 'Afterpay Day' is an essential online and offline shopping period in their calendar."
Launch Afterpay
In-Store.
By offering Afterpay in-store, you're giving customers the opportunity of taking their purchase home today with the flexibility to pay in 4 installments over 6 weeks.
Afterpay runs on the Visa rail network and requires no POS integration, so we can enable Afterpay in your stores in just days.
Our digital footprint actively drives customers into your stores—the only buy now, pay later provider able to do so at scale.
Retailers offering Afterpay in-stores are seeing a 2.3x UPT increase and 2-3x AOV increase on average.
Superior Customer Experience
Customers love our transparency and friendly sign-up policies, and enjoy a seamless shopping experience across in-store and online.
Afterpay. It's the better way to pay.
That's how many active global customers shop with Afterpay in the last 12 months alone
Brands big and small work with us to offer one simple, omnichannel solution to their shoppers.
We have over 36,000 five-star reviews on Trustpilot that qualify us as "Excellent".
Our average App Store rating is 4.9 out of 5, with over 1,000,000 reviews.
No external credit checks, no interest, no surprises, and no fees when you pay on time.
It's simple and easy to get started.
Afterpay can integrate with your ecommerce platforms seamlessly. Our tech support team is with you every step of the way.
Learn more about our integrations
Access to tools, tips & advice.
Our content hub helps you grow your business with insights from our merchant partners and exclusive reports on consumer spending and trends.
How to nail digital marketing - on a shoestring budget
No budget? No problem. Here's how to get results from paid social media, paid search and more - even on a limited budget. More
How to handle postage and shipping in a pandemic
COVID-19 has caused delays and delivery changes. Here's how to adapt. More
My first year in business: Ginger & Smart
Genevieve and Alex Smart of fashion brand Ginger & Smart relive their early years, and reflect on how they built their business...More
Get answers to your questions in our Help Centre. And once you're ready to get started, sign up with Afterpay today.