The latest offers from your favourite brands & be the first to know about new drops right at your fingertips.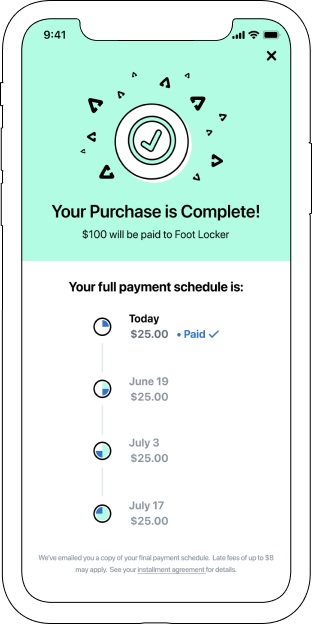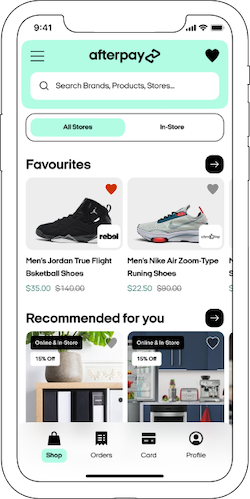 Top stores & brands
We add new retailers and brands every week! From The Iconic to JD Sports, Jetstar to eBay, find deals and the latest trends with Afterpay.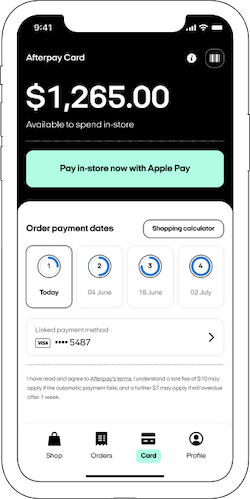 Shop in-store
Now you can shop in your favourite stores with Afterpay! Just open the app, see retailers offering Afterpay in stores, and shop confidently knowing how much you are pre-approved to spend
Simply tap to purchase. You'll pay 25% upfront and the rest over the next six weeks. And, you ll take your purchase home today.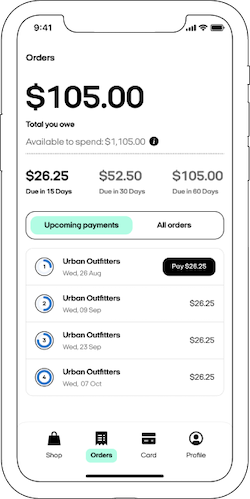 Control your finances
Afterpay helps you stay on top of your shopping budget and finances. Use the app to view all your current and past Afterpay orders as well as your payment history.
If you need to be more flexible with your finances, you can change your payment card for future payments - or even pay off any upcoming installments early - all on the app.
From The Community 72345 Reviews
Want to learn more? Buy what you want today, pay for it in four equal installments, interest-free.