How it works
Pay in 4 instalments over 6 weeks.
You'll pay your first instalment at the time of purchase, and the remainder every two weeks.
No fees when you pay on time.
With interest-free instalments, the only fees are for late payments. You can find your payment schedule in the Afterpay app and we'll send you regular reminders.
Enjoy instant approval decision.
You'll know you've been approved within seconds. Orders ship as they would with any other form of payment, as quickly as you choose.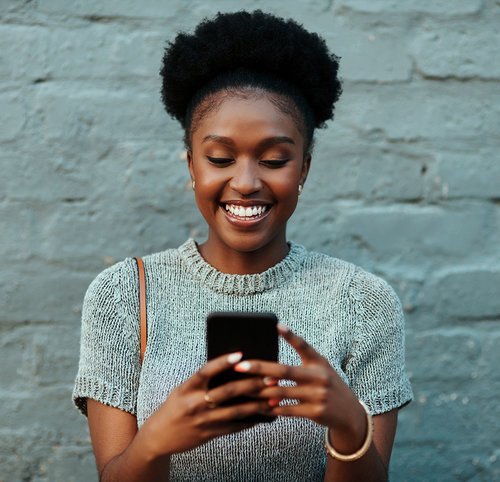 Shop online.
1. Browse your favourite stores.
2. Choose Afterpay as your payment method.
3. Instantly create your account and complete your purchase.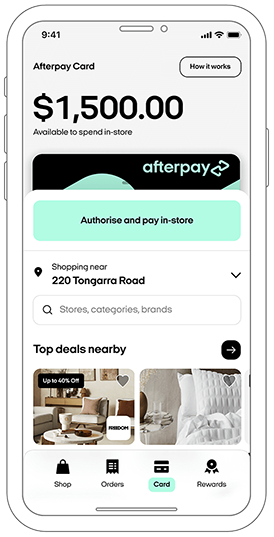 Shop in-store.
1. Download the Afterpay app.


2. Tap the Card tab and follow the prompts to set up the Afterpay Card & add it to your digital wallet.


3. Browse the Card tab to find shops near you that accept Afterpay in-store.


4. Head to a retailer accepting Afterpay & tap to pay with the Afterpay Card using Apple Pay, Google Pay, or Samsung Pay.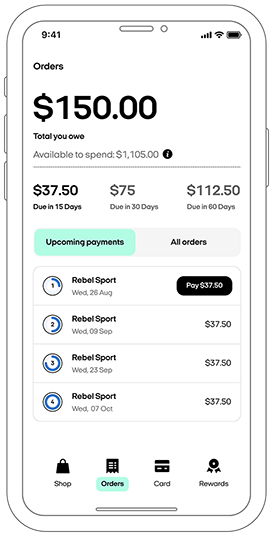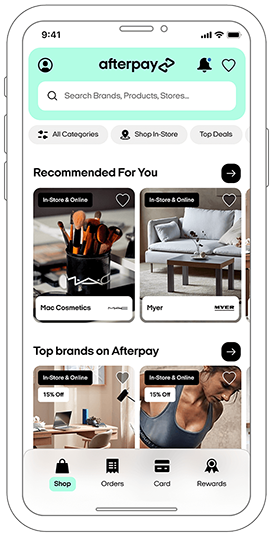 Afterpay it with the App!
Stay up to date on new retailer launches and manage existing orders with our easy-to-use app.
From The Community 0 Reviews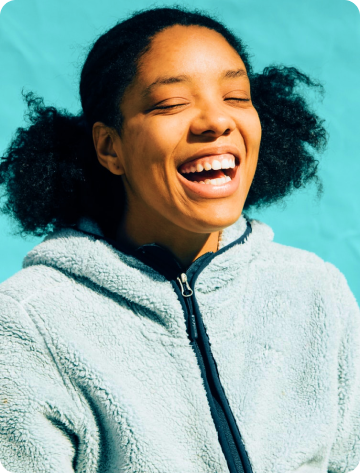 Are you a retailer? Add Afterpay to your checkout.
To learn more about offering Afterpay as a
payment method on your site, complete this brief
form and our team will be in touch.
Learn more
Get started with Afterpay
Shop online: select Afterpay at checkout
Better money mindset.
Afterpay is a way for you to take control of how you spend, and have transparency across every aspect of your spending. Simply put, to empower your financial wellbeing. Discover the tools we've created to help you live your best financial life.
Learn more about financial wellness
Get started with Afterpay
Shop online: select Afterpay at checkout
Frequently asked questions.
Frequently asked questions.
14m+ shoppers
Afterpay is loved by more than 14 million people from all over the world.
63k+
stores
Brands big and small work with us to offer one simple solution to their shoppers.
4.9
stars
We have over 36,000 five-star reviews on Trustpilot that qualify us as "Excellent".
4.9+
satisfaction
Our average App Store rating is 4.9 out of 5.
People love to #AfterpayIt
Mrsunderstood112
@mrsunderstood112
Love Afterpay, great way to buy and pay every 2 weeks is 100% better than a credit card. 💕
I don't want to pay any other way, I'm such in love with Afterpay. 😍
Karla Delgado
@Karlamaritza2702
I ❤️️ Afterpay! You make my shopping 🛍 world go round!! 😁😁😁
Loving this. Afterpay has been a life saver and no more need for credit cards and debt! 😛😛