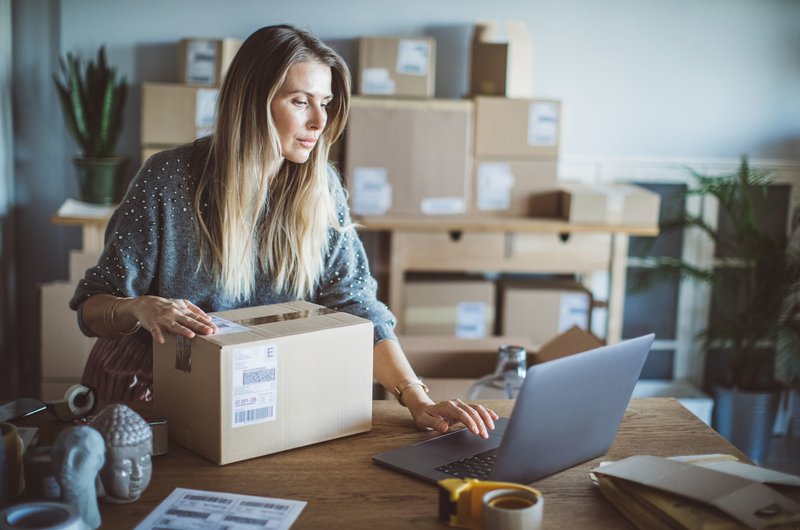 The easiest way to help grow your business.
Now you can help increase sales - and reduce returns - through the power of Afterpay and Squarespace.
Done in a click.
When you use Afterpay on Squarespace, you can give your customers more purchasing power and help grow your business - just like that.
Head to your Squarespace dashboard and make sure you have connected Stripe. Then, just toggle to enable Afterpay with one click - and you're good to go.
Once you have connected Stripe, you can enable Afterpay through the Stripe Settings within Squarespace.
Experience the power of Afterpay.
Now it's easier than ever to tap into everything Afterpay x Squarespace has to offer.
Increase average order values
by 25% on average by maximizing customer purchasing power. (Source: Afterpay FY2020 Investor Presentation)
Boost cart conversion to 20%
or more on average by making your products more accessible. (Source: Afterpay FY2020 Investor Presentation)
as Afterpay has the lowest return rate among all payment types used in the category.
with no additional onboarding necessary.
Afterpay is paying off for Squarespace merchants.
"My customers have been asking for a buy-now pay-later solution and I was thrilled to see that Afterpay was coming to Squarespace. Adding Afterpay to my website couldn't have been easier! It took only a click of a button and it was live. I saw an immediate increase in my sales and my customers absolutely love it!"
-- Jenny Oakes, RG Wax Co, CEO
Here's how Afterpay works for your customers.
With Afterpay, customers can pay over time in four instalments while you get paid up front. Afterpay offers one transparent solution to shoppers with no external credit checks, no interest and no hidden fees when they pay on time.
Here's a rundown of how it'll work for your customers.
No long forms. They'll need their email, phone number, address and DOB.
They'll select Afterpay at checkout
and see what their payment
schedule looks like.
They'll make their first payment at
the time of purchase and pay the
rest over 6 weeks, always interest-
free.
We'll send payment reminders to
make sure they never miss a beat.
(And, if they do, we pause their
account until they're back on track.)
Got more questions? We're here to help.
You can integrate Afterpay right away—no additional onboarding or activation steps required.
Squarespace supports Afterpay for businesses based in the U.S., Australia, and New Zealand. More markets coming soon.
Get started